Get to Know Us
The team at Samaritans cares deeply about our mission to prevent suicide and provide hope. Some of us are connected to Samaritans because of our own losses to suicide. For others, it was our own mental health struggles which led us here. For some, it is a calling to help others who are in pain. Our staff, Board, and Council take great pride in being part of an organization that does such impactful work in the community.
Staff
Samaritans also has a dedicated staff of Helpline coordinators and supervisors who answer Helpline calls and texts, manage and mentor volunteers, and ensure that we always have 24/7 coverage. We are not listing their names on our website to protect their privacy. We are beyond grateful for the many critical ways they support our crisis services.
Board of Directors
Debbie Connolly
Community Volunteer
Emma Feldmann,  LICSW
Weston Public Schools
Stacey Marino
Doug Murphy
Samaritans Council
The Samaritans Council affords members an opportunity to engage more deeply with a mission important to them, contribute to widening the circle of supporters, establish an official relationship from which they can act as brand ambassadors, and engage with others who are similarly committed to the organization and its success. For Samaritans, the benefits include the opportunity to engage meaningfully with members of our community who value our work, increased visibility and financial support, and the ability to call on members for their personal or professional expertise or feedback.
Lindsay J. Leavitt
Co-Chair, Galderma
Stewart Chapin
Co-Chair, Bennett Family Foundation
Leah Goldstein
Temple Beth Shalom
Thomas Bartlett
American Tower
Lyndon Braun
Community Volunteer
Kevin Callaghan
Berkshire Partners
Vin Capozzi
Retired Sales Executive
Christy Cashman
Charity Warriors, Saint Aire Productions
Jay Cashman
Jay Cashman, Inc.
David Cohen
Student, UMass Boston Disability Services & Helpline Volunteer
Margaret Connolly
EF Education First
David D'Orlando
Baldwin Insurance Agency Inc.
Candice DeStefano
Community Volunteer
Michael Durkin
Retired, United Way of Mass Bay & Merrimack Valley
Joseph Feaster
Feaster Enterprises
Samreen Fatima
Toast, Inc.
Corinne Ferguson
Community Volunteer
Kyle Freeman
Cloud 9 Redesign
Desmond Herzfelder
Student
Mark Horgan
Retired (U.S. Navy, 1999; CRICO/RMF, 2016)
Niklas Jordow
W.B. Mason Company Inc.
Leslie Kaplan
Managing Director and Owner at The Boston Group
Rev. Hall Kirkham
St. Michael's Episcopal Church
Andrew E. Leavitt
Ryder System Inc.
Stacey Lucchino
Community Volunteer
Robert McGuiness
Grief Support Services Facilitator
Sean Murphy
Game Creek Capitol
Terrie Perella
Social Venture Partners Boston
J. Brian Potts
Community Volunteer
Kathy Ruggiero
PatientKeeper
Lisa Sarno
Acadia Healthcare
Joe Shapiro
Rum & Reggae Guidebooks, Inc.
Maggie Small
The TJX Companies, Inc.
Prudence Stratton
Community Volunteer
Zoe Umeh
Student & Helpline Volunteer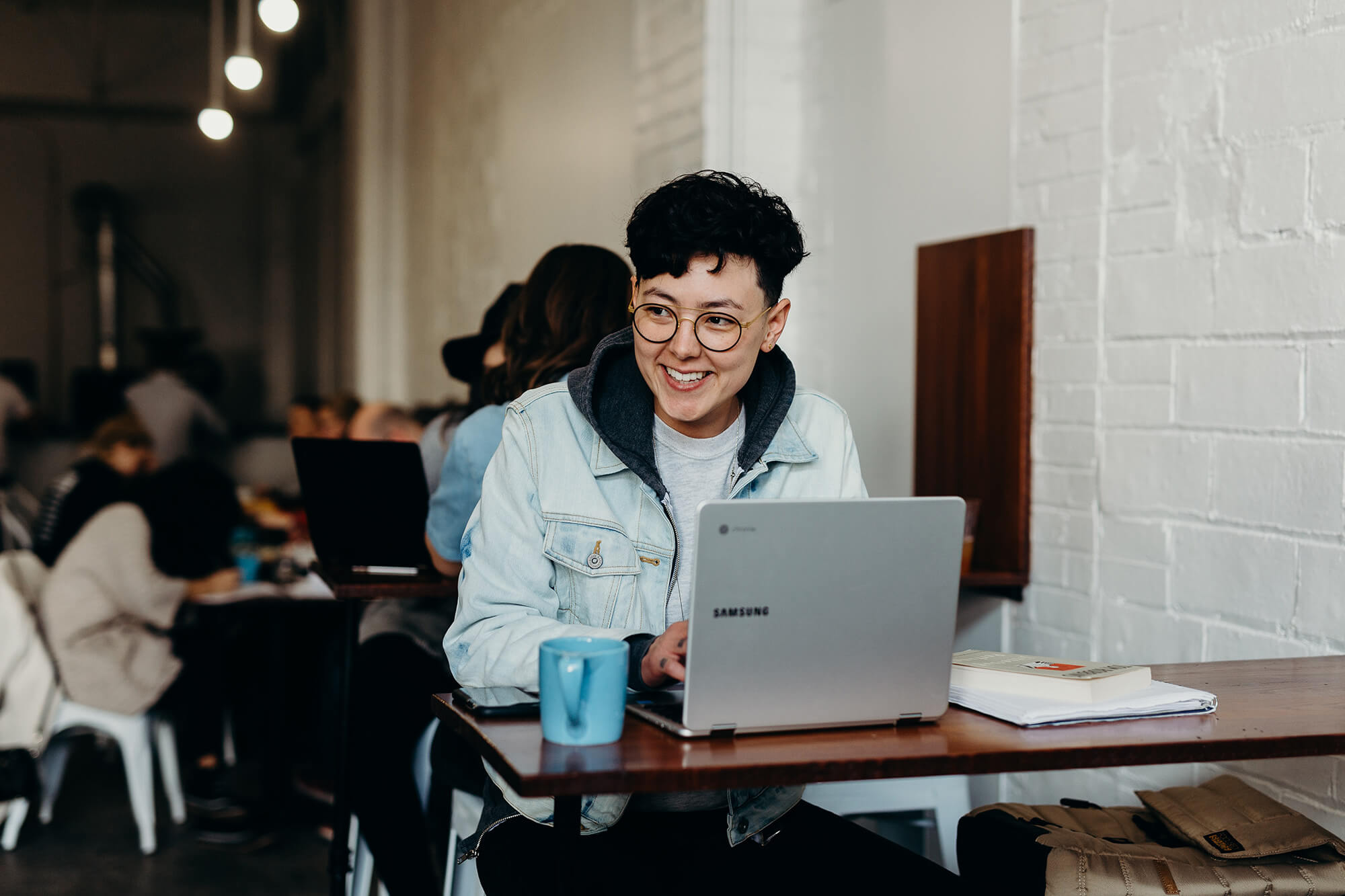 Join the Samaritans Team
We know that working in suicide prevention can be tough. We also know it can be very rewarding. If you're looking for a change, check out our open positions. We'd love to receive your application today!
What's Happening with Samaritans
Is there any better way to find out what's going on at Samaritans than by asking the people who are doing the work? We don't think so! Check out our blogs from our team members to get the inside scoop.